Chrome extension for test registration​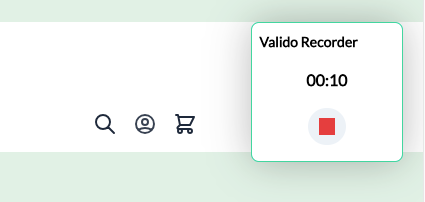 We have released our firt beta for the test registration directly from the browser, through the use of a Chrome extension. Finally, we have added another option for the test creation, a no code option. It is now possible, for each device (Desktop, Mobile and Tablet) register the actions executed in the browser, navigating the target e-commerce.
Testing, content always separeted between devices​
From today, the content representing a test will be always separated according to the target device: Desktop, Mobile and Tablet. This restriction has been introduced in order to make more understandable and usable the editing and mainteinance process of the created tests.
Testing, editing, copy content from other device​
The "Copy content from" has been introduced in order to allow the actions copy from one test content (device) to another one. This feature simplify the creation of the test, immediatly having all the actions, created from another device, to the current test content.